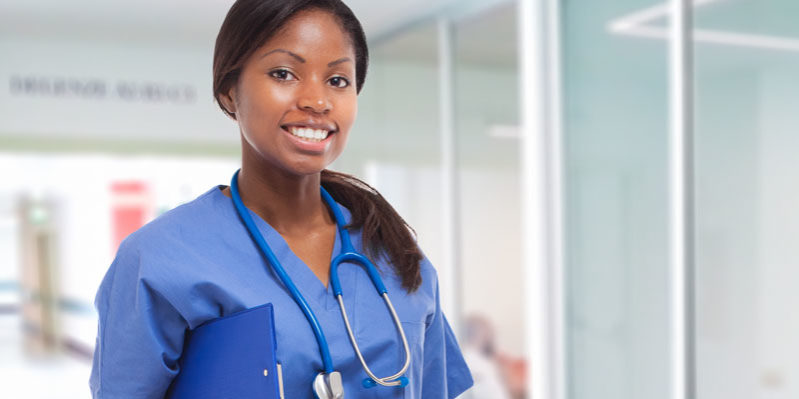 An innovative agreement between Henry Ford College and Eastern Michigan University in Ypsilanti will enable nursing students to enroll in a bachelor's degree program in nursing while still working toward their RN. 
This joint effort between the HFC School of Health and Human Services and the EMU College of Health and Human Services' School of Nursing is called the EMU/HFC Collaborative ADN/BSN Program. 
Students will take classes at HFC during the fall and winter semesters, and at EMU during the spring and summer semesters. By sequencing the classes this way, students may complete their bachelor's degree in nursing at EMU within a year after finishing their associate degree in nursing at HFC. 
A program option allows HFC students to receive their Registered Nurse (RN) license if they pass the National Council Licensure Examination (NCLEX-RN). This allows students to work as an RN while completing their bachelor's degree at EMU. Whether or not students earn their RN before graduating, the BSN is the core goal of the program. 
"Eastern Michigan University is pleased to be the leader among Michigan universities in the number of transfer agreements we have with community colleges," said EMU President James M. Smith. "We are thrilled to partner with Henry Ford College's nursing program and bring opportunities to nursing students for a seamless transition to receive a full degree. This program, similar to all of our community college agreements, provides students with the cost advantages of earning credits at HFC for their first two years, before transferring and completing their bachelor's degree at EMU." 
Prior to enrolling, students must meet the admissions criteria of HFC, HFC's nursing program, EMU, and EMU's School of Nursing. Students begin by applying for admission to HFC and the Collaborative AND/BSN program. Students will pay HFC credit-hour rates for the classes they take at HFC, and EMU credit-hour rates for the classes they take at EMU. Both institutions offer financial aid for eligible students. 
Under this agreement, EMU will waive its normal 60-hour transfer rule and require that a minimum of only 30 credit hours must be completed in nursing courses offered by EMU. General Education requirements may be satisfied by the Michigan Transfer Agreement (MTA) as part of this program. 
The procedures and requirements to enroll in the program are described on the HFC Nursing website (hfcc.edu/nursing). 
According to the Bureau of Labor Statistics, employment of RNs is projected to grow 19 percent from 2012 to 2022 – faster than the average for all occupations. Thanks to this new agreement, HFC and EMU will be able to help fill the growing need for nurses. 
Demand for BSN degrees is also increasing as part of the growth in the nursing profession—the largest segment of the U.S. healthcare workforce overall. By 2020, the Institute of Medicine recommends that 80% of registered nurses should have a BSN degree. 
"We are excited about this agreement between Henry Ford College and Eastern Michigan University," said HFC President Russell Kavalhuna. "The nursing program at Henry Ford College is a point of pride for us, and we are happy to provide our students this path toward achieving a bachelor's degree in nursing at Eastern Michigan University. Student success is our mission. We are proud to have partners like
Eastern Michigan University in that effort." 
For further information about the HFC Nursing Program, visit hfcc.edu/nursing.