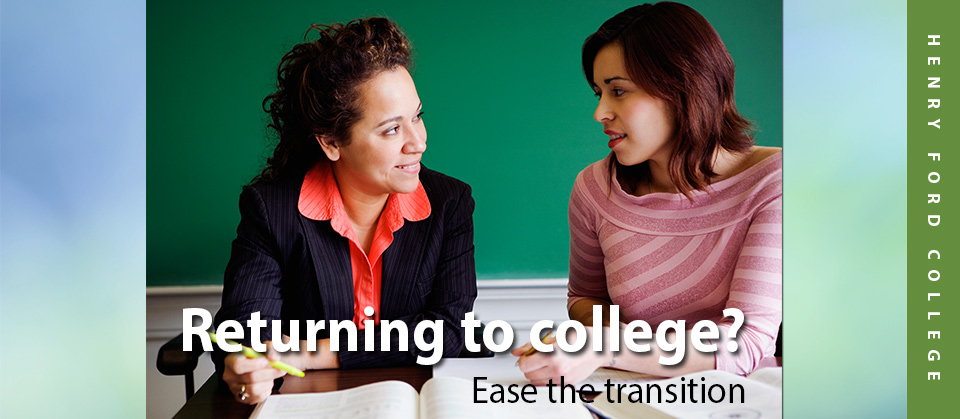 When adults need to re-tool for a new career, community colleges are the ultimate resource. To make the most of a return to the classroom, try these tips:
Don't worry about your age. Many students will be "non-traditional" students (over the age of 25) and most are juggling jobs, families, and other responsibilities just like you.
Make a beeline to the college counselor's office. Advisors can help chart your academic and financial course of action. They can walk you through the process of registering for classes, financial aid, online options, parking and more.
Assess your skills. Do you need tutoring, a refresher on computer skills, or remedial courses?
Study the demands of the local economy, and how to maximize the earning potential of what you're good at.
As important as your marketability is, you should pursue what you love. Interest in a job is as important as your ability to do it.
Identify your support system. Surround yourself with people who believe in you and your goals.
– Naomi Sheehan
Student Services
HFC's Office of Student Outreach & Support (SOS)
HFC's SOS office helps students of all ages achieve their educational goals
by offering the following: counseling, additional funding and academic training. Free counseling is available to all students. The "Secret of Academic Success" workshop series teach students study skills such as note-taking, test-taking strategies, time management and stress management. For more, visit www.hfcc.edu/campus-life/sos.