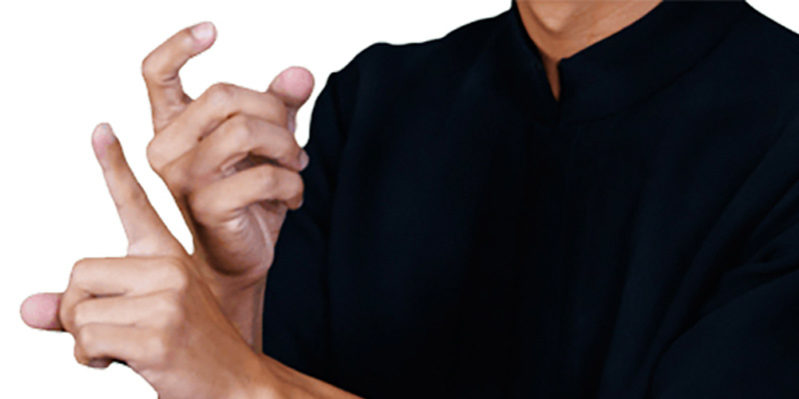 The HFC American Sign Language program is growing rapidly. For the Winter 2018 semester, HFC offered six times as many ASL courses as it did when the program was launched in 2016.
The Deaf Studies Certificate was first offered in the Fall 2016 semester. An Associate Degree of Applied Science in ASL Interpreting is expected to launch for the Fall 2018 semester.
The DSC provides an understanding of Deaf Culture and ASL, ensuring that students achieve competency in ASL skills. ASL courses are aligned with the American Council on the Teaching of Foreign Languages proficiency standards. The goal for students is to become intermediate mid-speakers on the ACTFL scale.
An intermediate mid-speaker is able to successfully handle uncomplicated communicative tasks in straightforward social situations. In addition to responding to direct questions, mid-speakers are also able to ask a variety of straightforward questions. In turn, intermediate mid-listeners are able to accurately comprehend simple exchanges of sentence-length speech relating to familiar topics.
"The DSC is for people who want to learn ASL but who do not necessarily want to become ASL interpreters," said HFC ASL instructor Jennifer Stewart. "Knowing ASL comes in handy for educators, social workers, lawyers, nurses, other members of the medical community, and the law enforcement community."
Becoming an interpreter is a goal for many, and this in-demand career pathway is available through the program. There is a critical shortage of ASL interpreters. Experts anticipate 31 percent job growth from now until 2024 for interpreters. The median hourly wage for ASL interpreters in Southeast Michigan is $20.59. The number could grow as the demand for ASL interpreters increases.
Kurt Anthony Krug
For questions or further information about the ASL program, visit hfcc.edu/academics/programs/american-sign-language.