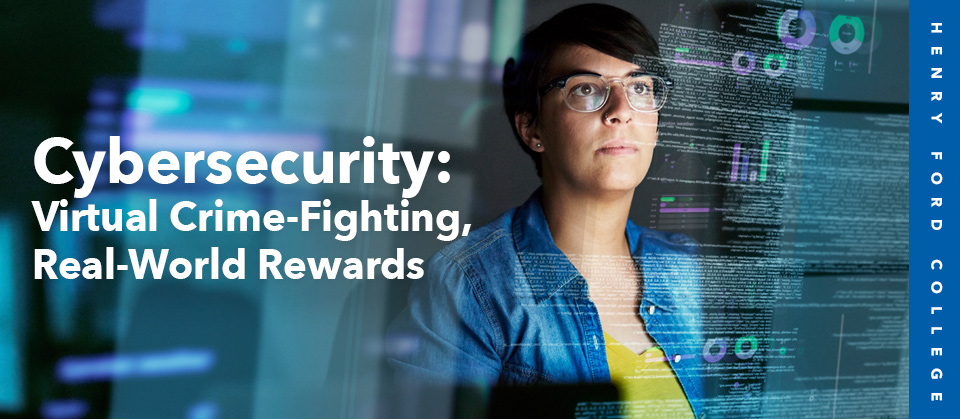 It may be a "virtual" realm of activity on the Internet, but the criminal activity out there is real. Fraud, identity theft and trafficking in child pornography have all been identified by the FBI as serious crimes. Trained experts are needed to track down these perpetrators and prevent these illegal activities.
The field of cybersecurity is still evolving right along with technology, generating jobs at a much faster pace than the national average. Now is the perfect time to launch a career in cybersecurity. Cybersecurity specialists are some of the most sought-after and in-demand professionals in the job market.
Wide range of applications
Because technology spans all industries, being skilled in computer forensics and data analysis opens up numerous possibilities for potential careers that go beyond the criminal justice or government-related fields that many usually associate with cybersecurity.
Many cybersecurity professionals work in the corporate world where they protect social security information, credit card information, financial transactions, as well as prevent leaks of products that are still in development.
Businesses employing cybersecurity professionals can include banks, healthcare providers, technology and retail firms, "or any small business connected via the Internet," according to the Bureau of Labor Statistics (BLS). These employees focus on upgrading computer networks and regulating data access, or responding to breaches and viruses. The technology needs of businesses, large and small, are growing daily.
– Naomi Sheehan
HFC's Computer Information Systems (CIS) Information Assurance Program
As the world becomes more dependent on information technology, the security of such information becomes critical. HFC is a member of the International Cyber-Security Education Consortium (ICEC) and offers an interdisciplinary program leading to an associate degree in Applied Science that emphasizes technical security, ethical conduct, legal and regulatory compliance, law enforcement and the development of strategic security plans.
In 2006, the Information Assurance Courseware Evaluation (IACE) review committee of the National Security Agency's (NSA) National Information Assurance Education and Training Program (NIAETP) certified that HFC's Information Assurance courseware meets the standards of the Committee on National Security Systems (CNSS) national training standard for Information Systems Security (INFOSEC) professionals. Students who study in HFC's Information Assurance Program receive the most up-to-date education and training available.
In addition to an associate degree, HFC also offers a Cybersecurity Certificate, which provides a mid-level understanding of the technological needs, threats and vulnerabilities to hardware, software, operating systems, computer networks and the Internet. Students examine operating systems, networks, tools and protocols needed to navigate, use, and manage security technologies, as well as gain insight into the legal, social and political dynamics of the cybersecurity field.
The Department of Homeland Security (DHS) and the NSA jointly sponsor the National Centers of Academic Excellence (CAE) Program – Two-Year Education (CAE2YR). In January 2017, HFC applied for CAE2YR accreditation.
HFC also offers students a state-of-the-start Cybersecurity Simulation Lab (CSL) and a "Capture the Flag" team that competes against other two-year colleges, as well as four-year colleges and universities. The CSL is a hardware/software lab with related equipment used for hands-on learning projects/exercises/case studies.
"At HFC, you get great hands-on learning experiences that you won't even find at most universities – that's what makes HFC students stand out from the rest of the crowd. I believe that is what helped me get my job since the company I work for generally only hires people with a bachelor's degree. I started my career as an information security analyst in June 2016, one month after I graduated from HFC. I was hired in with three other people and was the only one who had only an associate degree," said HFC alumna Anne Rosentreter, who works at CBI IT Risk Management in Detroit.
For further information about HFC's CIS program, contact Marrci Conner at 313-317-4021 or [email protected]. 
– Kurt Anthony Krug
Cybersecurity Jobs Demand Far Outweigh Supply
According to the BLS, more than 209,000 cybersecurity job postings were left unfilled in 2015. Over the past five years, cybersecurity job postings increased 74 percent. Forbes forecasted that there were nearly 1 million cybersecurity jobs in late 2016. The sheer need and volume of cybersecurity jobs will continue to increase in the years ahead as technology becomes more integrated in users' lives and hacking methods become more complex. Cybersecurity job growth has increased 3.5 times faster than any other IT-related job.
Currently, the average top salary for cybersecurity professionals in major metropolitan cities is $380,000 per year. The demand for cybersecurity professionals has driven the price for their services to even exceed those of esteemed surgeons and anesthesiologists. For example, top level cybersecurity jobs earn approximately 54 percent more than the average anesthesiologist who makes approximately $256,320 per year.
SOURCE: Business2Community.com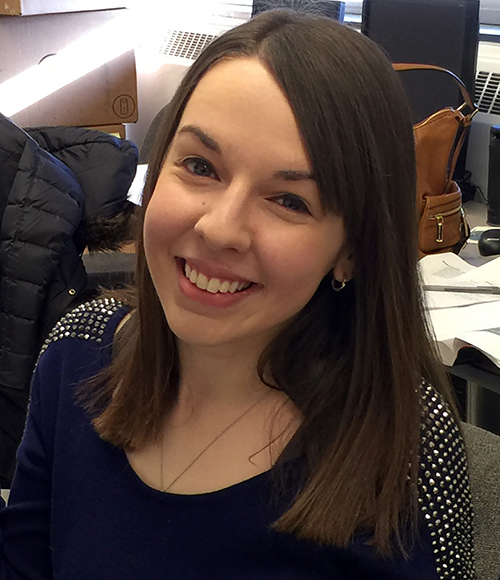 "At HFC, you get great hands-on learning experiences that you won't even find at most universities – that's what makes their students stand out from the rest of the crowd. I believe that is what helped me get my job since the company I work for generally only hires people with a bachelor's degree."
Anne Rosentreter, a 2016 HFC alumna