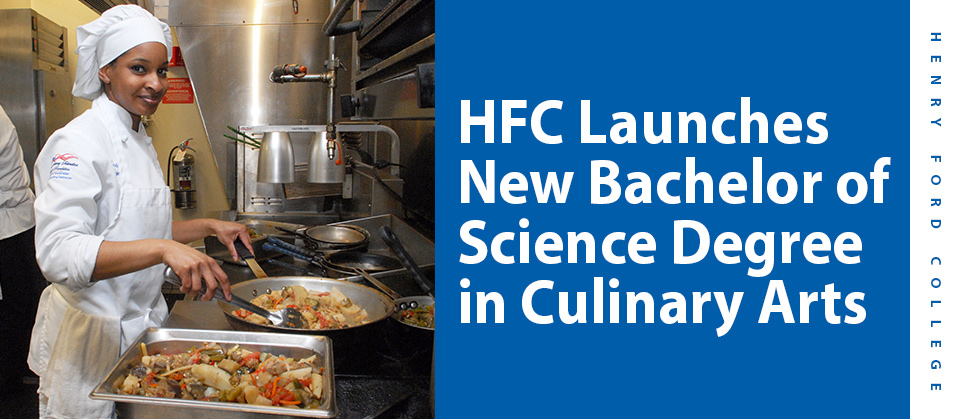 HFC recently launched the College's first four-year degree program – a Bachelor of Science Degree – in its award-winning Culinary Arts program.
It is imperative that today's hospitality professionals have not only business management expertise but also strong culinary skills to be competitive. Well-paying management positions in the expanding range of hotels, travel destinations, restaurants, food and food service companies continue to increase, along with the need for well-educated, experienced leaders, according to Eric Gackenbach, HFC academic coordinator, Culinary Arts & Hotel/Restaurant Management.
"The multidisciplinary approach to hospitality education with the Bachelor of Science in Culinary Arts builds on the strong technical skills and hands-on lab experience students receive through HFC's nationally recognized Culinary Arts associate degree program," he explained. "Students will further their business and managerial skills while developing industry-specific front-of-the-house (the service and management functions outside of the kitchen), cooking, baking and pastry, and leadership abilities to expand their career prospects. The four-year curriculum also emphasizes the arts and sciences to prepare students for a career in any segment of the hospitality industry," he added.
HFC's Bachelor of Science Degree in Culinary Arts is different than other degree programs in hospitality management at other four-year educational institutions due to the large amount of hands-on lab classes available instead of a traditional classroom setting. Students will study and practice cooking and baking; study and practice service; and study and practice supervision and operations management. Students will also complete two internships during the four-year program.
HFC maintains open enrollment to anyone with a high school diploma or equivalent. After earning acceptance to HFC, students can enroll in the associate degree program in Culinary Arts and the associate degree program in Hotel/Restaurant Management as their program of study. After approximately two semesters and completion of the Culinary Skills Certificate (or a transfer equivalent), students can request admission to the Bachelor's of Science in Culinary Arts degree program.
Some careers in the culinary arts field include:
Executive chef,
Sous chef,
Pastry chef,
Restaurateur/business owner,
Food, beverage, bakery manager,
Corporate hotel executive,
Media personality,
Food writer,
Research chef, and
Culinary educator.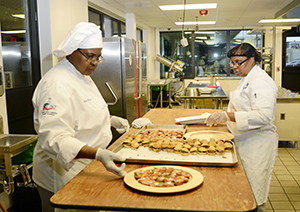 "We're proud to be the first department at HFC to offer a bachelor's degree. Our Culinary Arts and Hotel/Restaurant Management programs have benefitted many place-bound adult learners who are now leaders in industry. We look forward to offering this additional credential to our traditional base of students, as well as those who come from further away to experience what we have to offer. Dearborn is a great place to visit, work and live, not to mention is the home of or near to many high quality employers in the hospitality industry," said Gackenbach.
For information, contact Gackenbach at 313-317-1572 or [email protected].  You may also visit henryfordculinary.com.
– Kurt Anthony Krug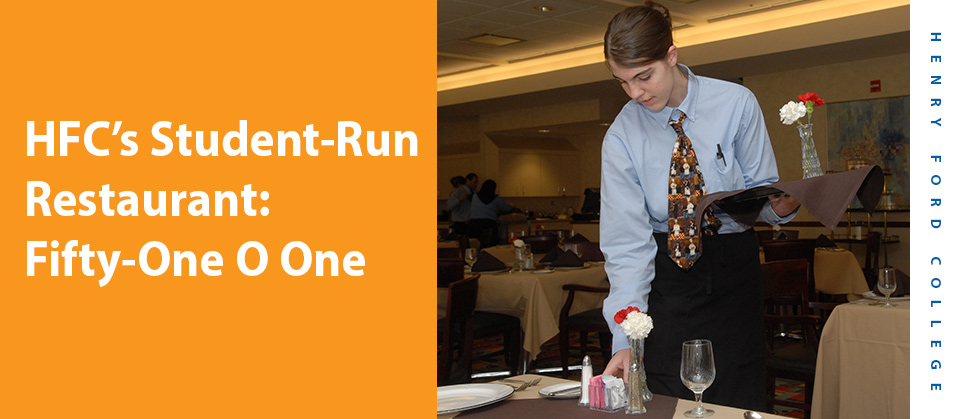 The Fifty-One O One restaurant is a full-service dining establishment operated by the students and staff of the HFC Culinary Arts program, offering customers gourmet dining experiences at affordable prices.
Fifty-One O One employees are students learning to be future hotel/restaurant managers, chefs and other hospitality industry professionals. Students are assigned and rotated through the various stations in the kitchen and dining room to obtain practical experience in the hospitality field.  All the menu items – soups and sandwiches, entrees, daily specials, desserts and baked goods – are prepared in-house.
The restaurant is open for lunch and dinner for 11 weeks during the months of September to December and January to April on Tuesday, Wednesday and Thursday. It is also open for five weeks during the months of May and June. Additionally, it offers special buffet lunches throughout the fall and winter semesters. Lunch hours are 11:30 a.m. to 1 p.m. Dinner hours are 6 to 7:45 p.m. on Wednesday and Thursday. The final day for the winter 2016 semester is Thursday, April 21.
Reservations are not required but are recommended. Visit https://5101.hfcc.edu for information. To make reservations at the restaurant or for further information, call 313-206-5101.