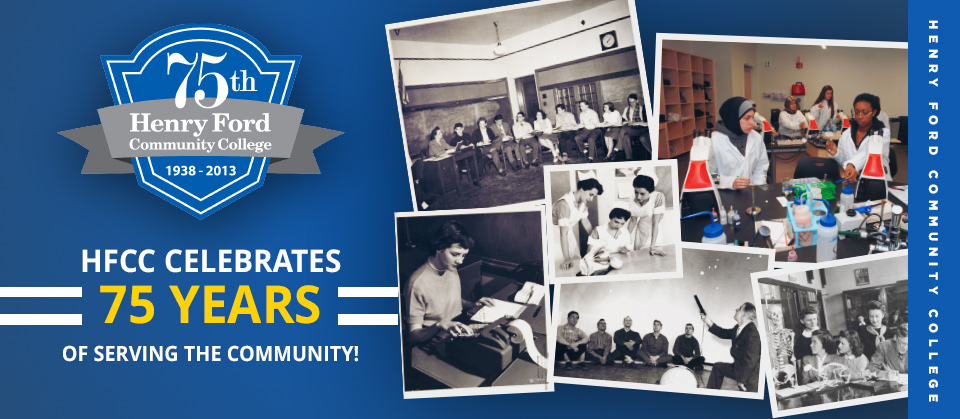 This year HFCC celebrates 75 years of service to the Dearborn and southeast Michigan communities!
The school was originally named Fordson Junior College when it was established in 1938. Later the college was adopted as Dearborn Junior College in 1946, before adopting its current institution name in 1952, which was named after the Henry Ford Trade School.  Since it was founded in 1938 as Fordson Junior College, HFCC has been the gateway to higher education for thousands of students seeking affordable, high-quality post-secondary education.
This pictorial represents just a few of the moments in the history of the College. HFCC will celebrate our 75th anniversary throughout the 2013-2014 academic year with a series of on-campus and community events.
Gary J. Erwin