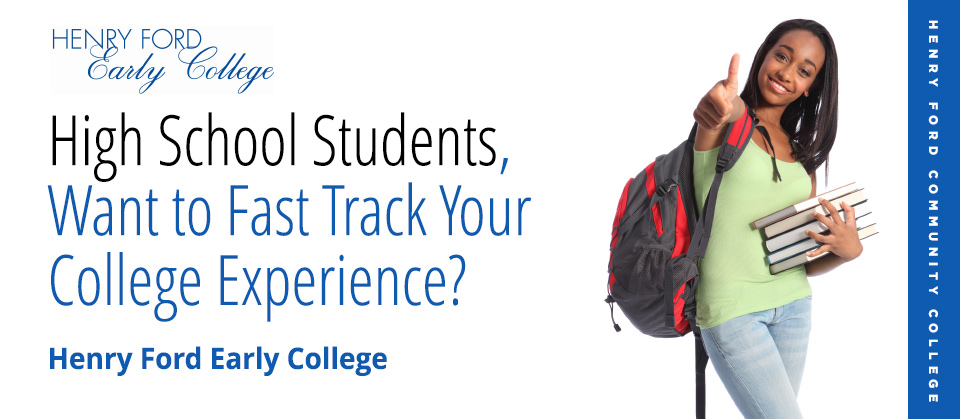 The Henry Ford Early College (HFEC) Program prepares students in metropolitan Detroit for a future that is competitive, integrated with technology, and encourages career exploration.
The HFEC is a partnership among Henry Ford Health System, Henry Ford Community College, Dearborn Public Schools in coordination with Wayne County Regional Educational Service Agency and the State Board of Education.
Students enrolled in the Henry Ford Early College have the opportunity within a five-year period to simultaneously complete high school, earn a significant number of college credits and receive certification in an allied health profession.
The program is offered at no cost to the student and begins in the ninth grade. Graduates receive their high school diploma from Henry Ford Early College, their associate's degree from Henry Ford Community College and become certified in an allied health profession through the appropriate regulatory body following passage of the certifying exam.