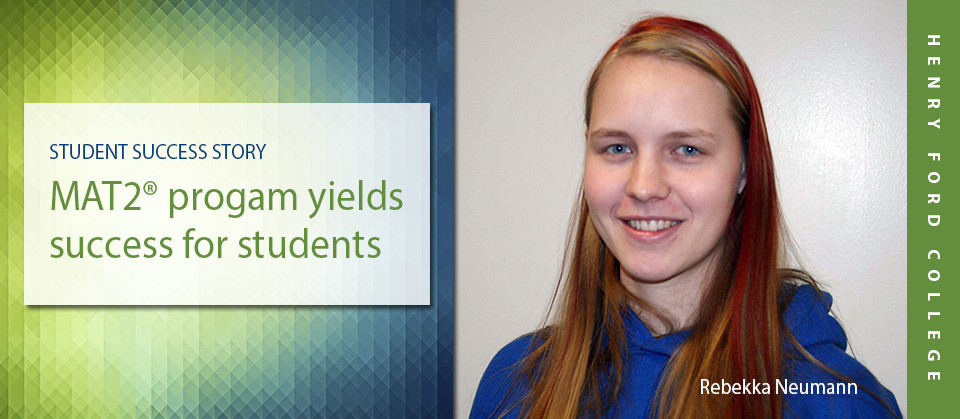 When attending Salem High School in Plymouth, Mich., Rebekka Neumann – a native of Germany – was part of Salem's first (For Inspiration and Recognition of Science and Technology) robotics team. That sparked her interest in the science, technology, engineering and mathematics (STEM) field. From there, she found out about the MAT²® Program at HFC, where she enrolled upon graduation from Salem in 2013.
MAT²® is a three-year training program with all costs paid by an employer that guarantees employment upon graduation. Students must commit to remaining on the job for at least two years after the training period ends.
Currently, Neumann – who's slated to graduate in 2016 – is a maintenance trainee at EMAG LLC in Farmington Hills, Mich., which designs precision metal components. During her time at EMAG, she made Manufacturing Engineering Magazine's 30 Under 30 List.
"MAT²® changed everything completely for me and worked out very well," said Neumann.
To learn more about the MAT²® program at HFC, please call 313-845-9656.
You can also visit http://www.mitalent.org/mat2-participants/.