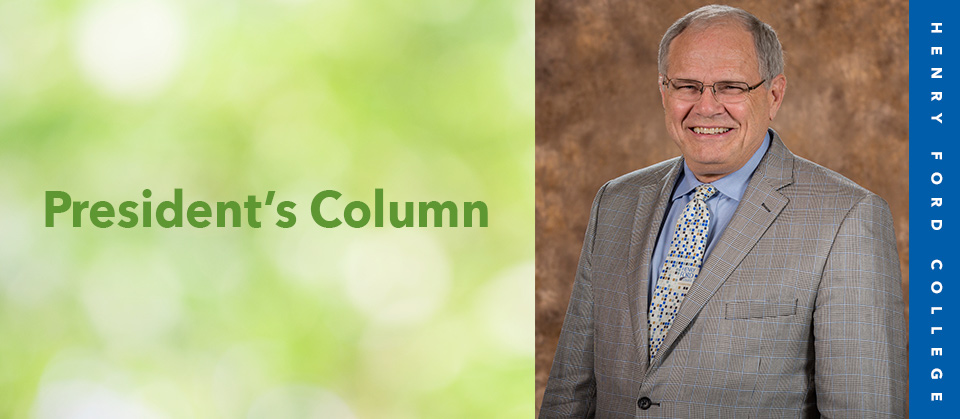 Every day at Henry Ford College, we reaffirm our vision and mission by helping students from around the globe achieve both career and life success. Our faculty and staff are dedicated to this ideal and work without rest to help them succeed.
A great example of this is our Information Assurance Program.
In the ever-changing world of industry and technology, companies must balance the importance of keeping their information and customer records safe while working to generate additional revenue and growth. This is why cybersecurity is so important. Over the past five years alone, cybersecurity positions increased 74 percent and cybersecurity job growth has increased more than three times faster than other IT-related positions. Our Information Assurance Program equips students with the experience and skills corporations need to protect their most important assets: corporate and customer information. We produce graduates from the program who are able to make an immediate impact on the organizations that hire them as they work to protect important company information.
We also feature our CAD Technology Program, which is closely attuned to the needs of industry in the areas of drafting, design and design-engineering. This program uses the latest industry-standard design and engineering software in a hands-on, project-based learning environment that provides students everything they need to know to start work immediately.
We round out this issue with a story on our Radiographer (RAD) Program, which continues to meet and exceed many national benchmarks, including the student pass rate on the national credentialing exam. Our RAD students have earned a 93 percent pass rate on the American Registration of Radiologic Technologists (ARRT) National Credentialing Exam over the course of five years.
I want to express my sincere thanks to our dedicated faculty, staff, board of trustees and community for their commitment and support. Have a great spring and I hope we see you on campus soon!
Great things ahead!
Sincerely,
Stanley E. Jensen, Ph.D.
President
Henry Ford College