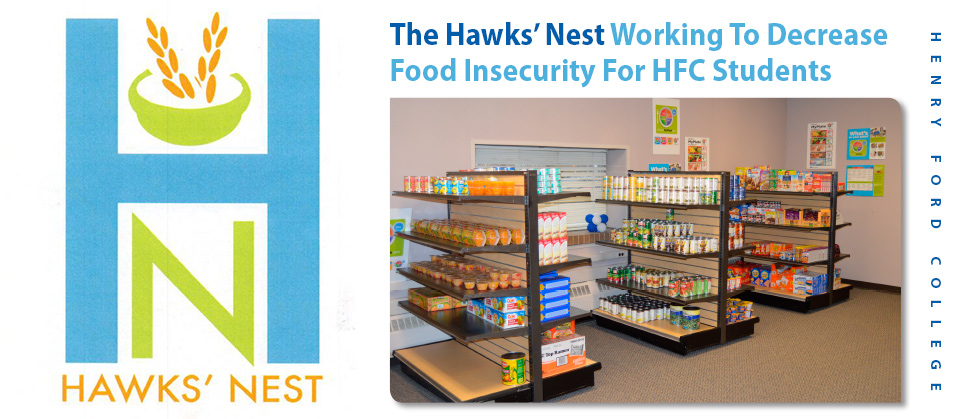 In late 2015, HFC opened an on-campus food pantry called the Hawks' Nest.
This new College resource helps to decrease food insecurity by offering
non-perishable food items to needy students.
The Hawks' Nest is located in the Andrew A. Mazzara Administrative Services & Conference Center (ASCC, Bld. L) on the main campus. Hours of operation are Monday through Friday from 10 a.m. to 1 p.m. and 4 to 7 p.m. during the fall and winter semesters. HFC will post hours for the spring and summer semesters in the near future.
To keep the Hawks' Nest stocked, HFC relies on donations from the HFC community and our SE Michigan community. Please consider making a donation to this important new resource. To do so, please call HFC Athletic Director Rochelle Taylor at 313-317-4138 or email her at [email protected].
Thank you for your support! And remember: Go HAWKS!