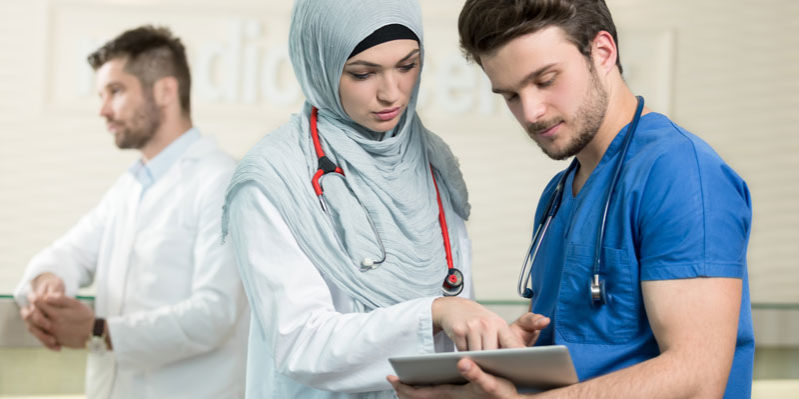 HFC is ready to help you start on a path to a new career and new opportunities. With more than 120 degrees and programs available, a new career is easy to attain. HFC is happy to help chart a course that is right for you. The following provides a small snapshot of the programs HFC offers and average incomes in the field.
Industrial Technology
Whether your interest is in robotics, manufacturing, or automation, the programs in Industrial Technology will fit your needs. Develop entry level or advanced skills in computer numerical control, manufacturing production, facility maintenance, manufacturing maintenance, or process technology.
Machine Tool Technology/CNC
Associate in Applied Science
Manufacturing
Manufacturing Production Specialist Certificate
Multi-skilled Manufacturing Maintenance-Mechatronic
Process Technology Associate in Applied Science
National Median Salaries
Programmers: $49,170*
Robotic Technicians: $51,220
Industrial Machinery Mechanics: $49, 560
Architecture/Construction Technology and Interior Design
Plan, design, and construct buildings as your career. With classroom education and hands-on training, you will be prepared to enter the workforce with skills in architectural design, construction, or interior design.
Architecture/Construction Technology
Architecture/Construction Technology Associate in
Applied Science
CAD Technology–Industrial Drafting Associate in Applied Science
Interior Design
Interior Design Associate in Applied Science
Kitchen and Bath Design Certificate
National Median Salaries
Managers–$92,700*
Carpenters–$44,980*
Interior Design–$54,200*
Automotive Technology
Our intermediate and advanced certificate programs and degrees will enhance your professional qualifications. These programs offer the perfect blend of classroom and hands-on education not available in any other educational setting.
Automotive Service
Automotive Service (ASSET) Associate in Applied Science
Automotive Service Management Associate in Applied Science
Automotive Technology
Automotive Technology Associate in Applied Science
National Median Salaries
Automotive Service Technicians and Mechanics–$39,880*
Business, Economics, and Entrepreneurship
With these degrees and certificates, you will develop skills in various aspects of business, including international business and entrepreneurship. Whether your goal is to make your place in an existing industry or start your own business, these programs can provide the foundation for success.
Entrepreneurship
Small Business Management and Entrepreneurship Certificate
Business
Business Administration Associate in Business
International Business Associate in Business
Industrial Distribution Certificate
Paralegal Studies Certificate
Paralegal Studies Associate in Business
Supply Chain Management Technician Certificate
Supply Chain Management Associate in Business
Accounting
Accounting Associate in Business
National Median Salaries
Sales Representatives, Wholesale Manufacturing, Technical and Scientific Products–$85,610*
First Line Supervisors/Managers of Construction Trades and Extraction Workers–$63,860*
First Line Supervisors/Managers of Mechanics, Installers, Repairers–$63,490*
Executive Secretaries or Administrative Assistants–$51,870*
Culinary Arts and Hospitality Management
Find your passion in food, friends, and elegant surroundings. Develop skills for a position in restaurant, hospitality, or institutional settings. Whether your interests lie in food preparation, restaurant management, or hotel management, these are the programs for you.
Culinary Arts
Bachelor of Science in Culinary Arts
Culinary Arts Associate in Applied Science
Restaurant Service Certificate
Hospitality Management
Hotel/Restaurant Management Associate in Applied Science
National Median Salaries
Food Service Managers–$53,130*
Chefs and Head Cooks– $46,620*
Electrical, Energy, and Welding Technology
Learn the skills you will need for a career in electrical technology, alternative energy, or welding. You will receive the right combination of classroom and hands-on experience to hit the ground running.
Electrical Technology
Electrical Technology Associate in Applied Science
Energy Technology
Alternative Energy Associate in Applied Science
Multi-skilled Facility Maintenance Technician Associate in Applied Science
HVAC Associate in Applied Science
Power Engineering Certificate of Achievement
Welding Technology
Welding Technology Certificate
National Median Salaries
Heating, Air Conditioning, and Refrigeration Mechanics and Installers: $46,110*
Welders, Cutters, Solderers, and Brazers: $39,110**
Fine and Performing Arts
Students learn creative and performance skills in the disciplines of art, music, and theater, which they apply in a professional setting. Whether you are exploring your own talents or coordinating the talents of others, Fine Arts and Performing Arts programs provide the fundamentals you need.
Art
Art Foundations Associate in Arts
Ceramics Associate in Arts

Performing Arts
Music Associate in Arts
Theater Associate in Arts
National Median Salaries
Musicians and Singers: $23.46/hr*
Graphic Design
Creativity abounds in the Graphic Design Program, which encompasses the disciplines of animation, graphic design, web design, and multimedia design. These programs introduce students to foundational skills and prepare them for creative jobs using those skills.
Graphic Design
Graphic Design Associate in Arts
Illustration Certificate
Digital Design
Animation Certificate
Motion Capture Systems Technician Certificate
Multimedia Design Certificate
National Median Salaries
Multimedia Artists and Animators: $72,400*
Graphic Designers: $49,610*
Web Designers: The middle 50% earn between $52,700 and $67,540*
Information Technology
Information Technology comprises diverse areas in computing and related fields. From basic computer software applications to networking to information assurance, these programs provide the core of information technology.
Networking
Network Administration Associate in Applied Science
Computer Information Systems
Computer Information Systems Associate in Applied Science
Computer Software Applications Certificate
Information Assurance Certificate
Web Development Associate in Applied Science
National Median Salaries
Network Systems and Data Communications Analysts: $86,100*
Computer Programmers: $80,930*
Network and Computer Systems Administrators: $82,960*
Nursing and Health Careers
Nursing and Health Care programs are designed to prepare students for positions in a variety of professions, including pharmacy technology, radiography, physical therapy, firefighter/paramedic, and nursing.
Nursing
Associate in Applied Science
Health Careers
Firefighter/Paramedic Associate in Applied Science
Medical Assistant Certificate of Achievement
Medical Insurance Specialist Certificate
Nursing Care Skills Certificate of Achievement
Ophthalmic Technician Associate in Applied Science
Pharmacy Technician Certificate
Physical Therapist Assistant Associate in Applied Science
Radiographer Associate in Applied Science
Respiratory Therapist Associate in Applied Science
Surgical Technologist Associate in Applied Science
National Median Salaries
Registered Nurses: $68,910*
Pharmacy Aides: $24,510*
Physical Therapist Assistants: $44,080*
Radiology Technologists and Technicians: $56,760
University Transfer and Other Programs
If your goal is to continue your education toward a bachelor's degree, then a University Transfer program is the track for you. Complete the first two years of study in a supportive environment with small classes and personal attention.
Arab Cultural Studies Associate in Arts
Pre-Engineering Associate in Science
Environmental Studies Associate in Science
Pre-Pharmacy Associate in Science
Pre-Secondary Education Associate in Arts
Pre-Special Education Associate in Arts
Many other transferable degree options are available!
Talk to an HFC advisor about the College's wide range of transfer agreements with 4-year institutions. For more information, call 313-845-9611 or visit hfcc.edu/campus-life/counseling.