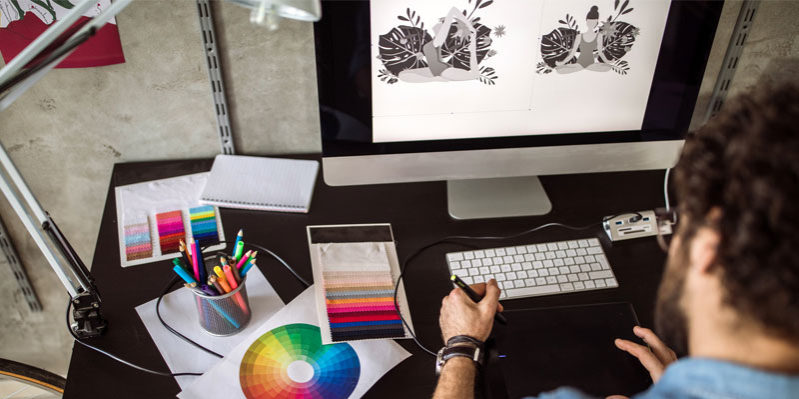 HFC's Graphic Arts department recently introduced its new nano certificate program, which introduces students to design industry software and techniques for supplemental career fields. Students learn the fundamentals of graphic design software, including Adobe Photoshop, Illustrator, and InDesign to enhance their career objectives.
After this two-course program, students should be able to:
Implement appropriate visual treatments for print and digital communications by utilizing core industry design software and technology to augment an existing professional degree.

Construct graphic elements for use in print and digital spaces, and prepare appropriate file formats for distribution of final output in print, web, or other channels.
"The nano certificate is meant to be an add-on to another program or field of study, such as marketing, communications, or interior design," said Victoria Shepherd, HFC lead instructor, digital and graphic arts. "Many careers require knowledge of Adobe. Anyone who needs to create marketing materials, information graphics, and printed materials will find these two classes very beneficial." 
For questions or more information, contact Shepherd at [email protected].